Get Involved
Winning the majority in the Arizona House of Representatives is crucial for our state. We see the results of the GOP holding power in the House and Senate: crumbling public schools, taking away healthcare access, and attacking our voting rights. Suzanne Hug is running for the Arizona House to stop the GOP from putting their shady backers ahead of the needs of Arizonans. She is running to bring fresh leadership to Mesa, and represent the diversity of its voters. A win for her is a win for all of us. You can help. Here's how:
Join Our People-Powered Campaign
How can we contact you?
Everybody loves corner signs. We feel proud when we see our candidate's signs in the corners of the main streets. The truth? Corner signs are expensive. Hug for House is a campaign powered by people, not special-interest donors.
Sponsor a Sign
House parties are the best way to meet a candidate and establish a meaningful conversation. Data confirms their effectivity as fundraising actions and the increase in voters supporting Suzanne Hug. Since our campaign is 100% digital, we will guide you through the process of organizing and hosting a house party on Zoom for Suzanne Hug. Fill out this form and we'll come back to you as ASAP.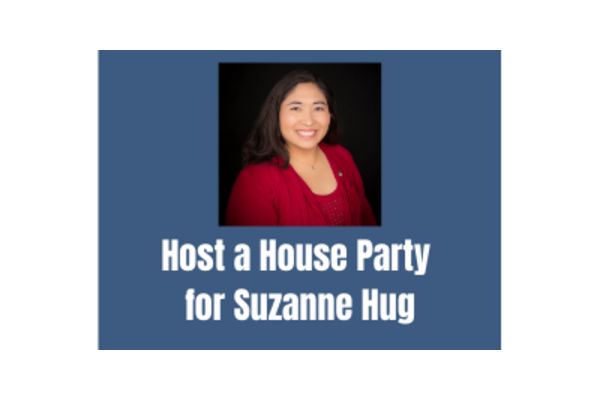 Host a virtual house party