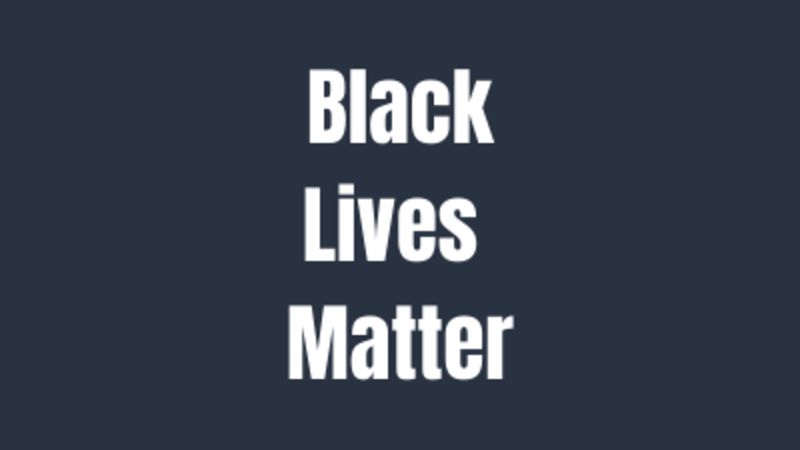 Candidate Suzanne Hug's statement regarding the murder of George Floyd
Image description: On a black background, the text reads Black Lives Matter
It has been one week since George Floyd was lynched by four Minneapolis police officers. The death of George Floyd was preventable, as are so many others who have been lost to systemic racism in the United States.
Officer Derek Chauvin, now being charged with murder and manslaughter, was not alone. Also complicit were three other officers, including an Asian American who, instead of using his authority to stop Chauvin, chose to enable him.
We must recognize that as violence has erupted from the roots of peaceful protest, it reflects the violence that we, as a nation, have inflicted upon the Black community. After the colonization of Native American land, the capture and enslavement of African peoples led to Jim Crow laws. We continue to see the legacy of this oppression today, not only in the form of brutal violence directed to an individual but in the inequities of even healthcare, as Black lives are disproportionately lost to COVID-19 in our failed response.
It is painful to acknowledge our own complicity and failure to act for racial justice. Many of us sit at the intersections of privilege and oppression, not knowing what to do or how to react. It's time to come to terms with the privileges we hold and how our inaction is causing harm, despite our best intentions.
It is easy to be outraged by the murder of an unarmed, handcuffed man, but it's not enough. We must also be outraged by the systems that have led to the death of so many Black men and women. To the systems that limit Black families' access to quality education and safety networks. We have a broken economic system that allows honest work to be exploited and values human lives in dollars and cents.
There can be no peace so long as our government remains violent, both in physical action and policy, towards our own citizens.
Our time to stand together is now.
Black Lives Matter.
Suzanne Hug Candidate for Arizona House of Representatives LD25