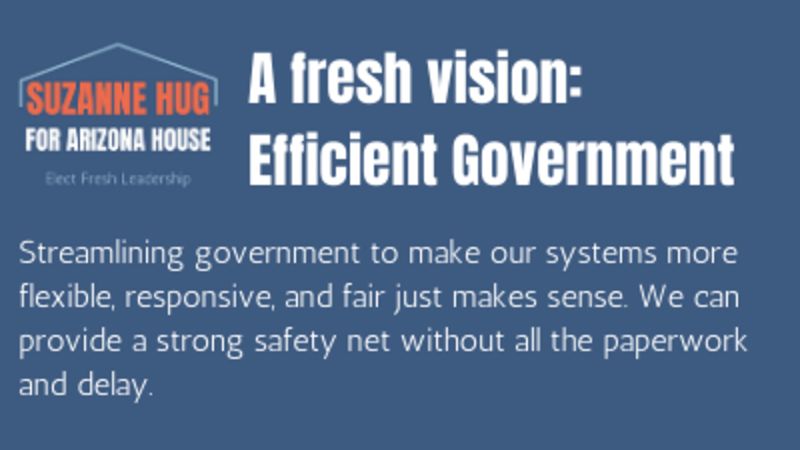 Streamlining government to make our systems more flexible, responsive, and fair just makes sense. We can provide a strong safety net without all the paperwork and delay.
What was the last government form you filled out? Did it ask you for the same information multiple times? Was it one form, or many more?
Dealing with the PPP (Paycheck Protection Program) loan paperwork was a nightmare for so many people. Filling out unemployment forms, and then more forms, and then a few more, only to be denied, is a common experience.
Our government systems seem designed more to confuse than to help. We have a maze of state, county, and local government that doesn't seem to work together.
We need real top-down leadership. At the state level, we can simplify and streamline so many of these forms and processes. You've seen the WIC signs in stores. People on assistance can't choose the products that fit their needs best, because someone decided they could do it better. During the shortages caused by COVID-19, that red tape stopped families from shopping at the local businesses who stepped in to help.
Government can't move fast enough the way it is now.
I support direct cash assistance programs. You should not have to apply or requalify more often than monthly, and that form should be streamlined to the minimum additional information needed. We can clear backlogs for caseworkers, get money to the people who need it, and see the health of our more vulnerable people improve immediately. They can also start spending those dollars locally.
Let's make it easy for people to do business and to live in Arizona.