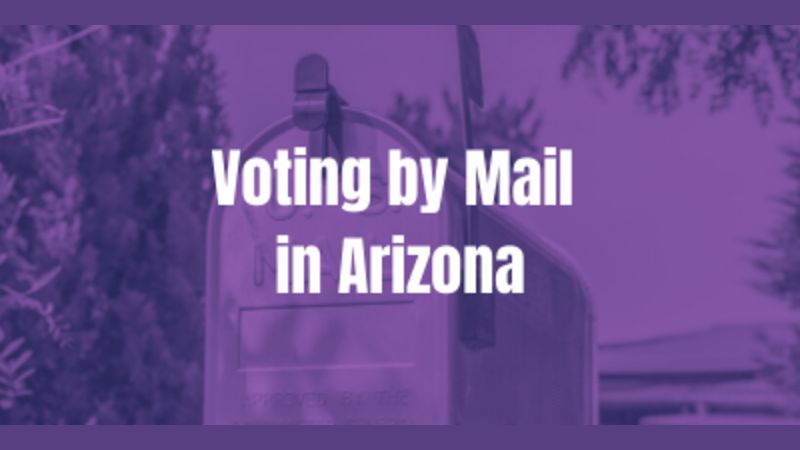 Voting by mail is a safe, easy way to vote in 2020. Register to vote by mail today, it will take you less than five minutes.
(Blog post header image description: In the background a photo of a mailbox in purple tones. The text reads Voting by Mail in Arizona.)
There are two ways that Voting by Mail helps us to make 2020 Elections safe in Arizona. With its long history of reliable service, USPS makes sure that your ballot gets delivered on time. Once registered, you can always update your address and contact information to make sure you get your ballot. After mailing it back in Maricopa County, you can verify your ballot's status and make sure it's received and counted.
While other states are scrambling to set the systems to vote by mail amid the pandemic that makes public spaces unsafe, citizens in Arizona are lucky to have this option since a long time ago. Take advantage and register to vote by mail so you can speak up without worrying about crowded polling places. We can all continue to protect each other through social distancing while fulfilling our duty and exercising our right to vote.
Watch Suzanne Hug's video about voting by mail and the US Postal Service:
Voting can change the course of history. Voting in November 2020 it's going to be more important than ever. Follow this link to register to vote by mail now, it will take you less than five minutes! https://servicearizona.com/VoterRegistration