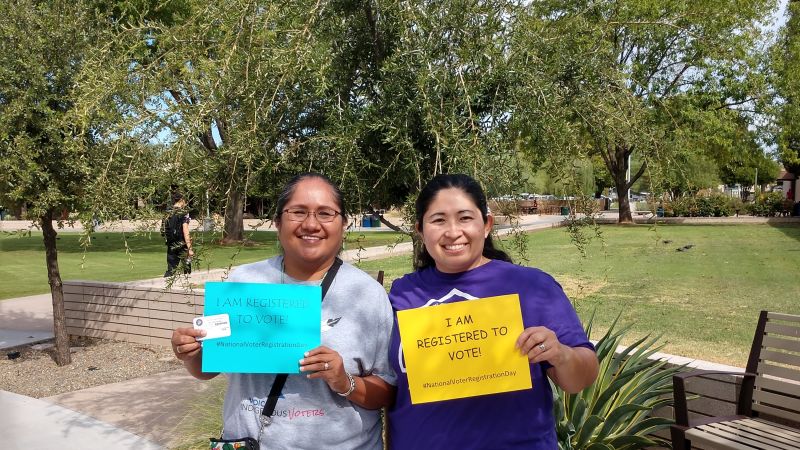 "National Voter Registration Day is a national holiday celebrating our democracy. It was first observed in 2012 and has been growing in popularity every year since. "
This morning I was happy to team up with fellow Emerge sister Debbie to register voters on Mesa Community College's Main campus. The smell of rain in the air put a spring in everyone's step and we had some great conversations. So many students are excited to vote for the first time!
I asked several of them, "What matters to you?" and I found the answers interesting. Protecting Net Neutrality Saving the Bees Making education accessible in terms of costs and requirements REAL Action on Climate change Making public transportation better
I loved the energy and enthusiasm of these young people as they took a step towards being active and participating citizens. I remember registering to vote when I turned 18 and I'm glad to be passing along that tradition.