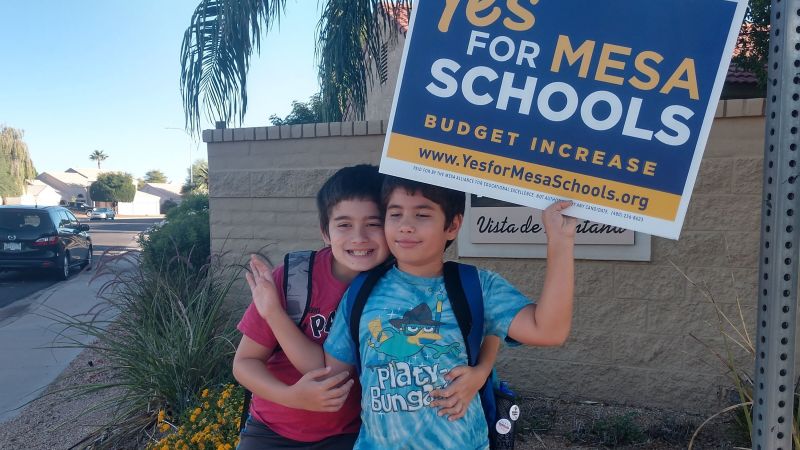 "Education must be terrifying the entrenched politicians here in Arizona. They're doing everything to undercut our teachers, schools, and kids. "
Mesa has a chance to fight back right now with a Budget Override. I've voted YES, but voting is no longer enough.
My parents sacrificed for my education. They made sure I had every opportunity to attend an excellent Elementary and High School. I was able to participate in Mock Trial, School Newspaper, and take Advanced Placement classes. By the time I was a junior in High school, I was comfortable walking around the University of Utah campus. I was excited to be accepted into several Universities and was happy to choose Arizona State for my higher education.
I believe that set me on a road to success, and that all our kids deserve that opportunity.
There are many great teachers living in Arizona, but they shouldn't have to take a vow of poverty to follow that calling. When I came to Arizona it had strong public schools. When I chose to move to Mesa, it was because of it's highly ranked schools and teachers. I bet you can remember a favorite teacher and the way you were forever changed by that person. It's time to pay it forward.
Right now, Arizona tax payer money is being siphoned off into private, for-profit charter schools and it's stealing that opportunity from thousands of kids. I'm running to stop that theft.
We need to invest in our future. As Nelson Mandela said, "Education is the most powerful weapon we can use to change the world."
Thank you for your friendship and faith. I believe in this fight and am working hard to build a better future.